Chris Doheny: Remembrance song
Posted on: Mon 9 Jul 2018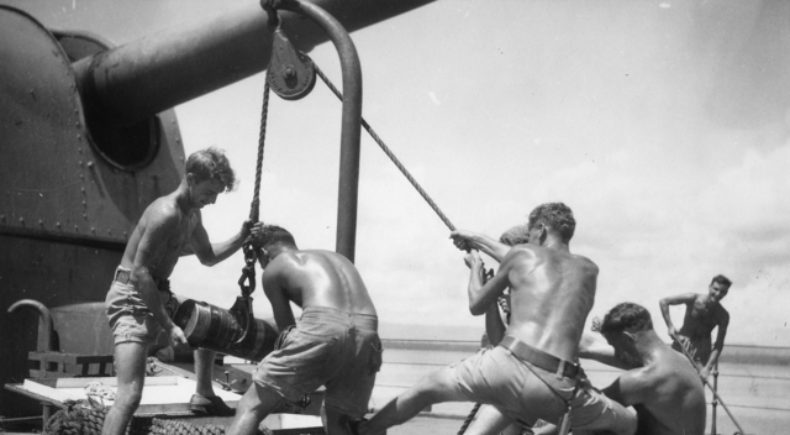 Chris and his muso friend Ronny Addlem co-wrote a song called 'Gallipoli'…   It was inspired by remembrance of their fathers and grandfathers who served in the World Wars, but went on to become a commemoration song for all who served or continue to serve. Chris's Dad was in the Royal Australian Navy aboard HMAS Adelaide and HMAS Shropshire during World War 2. Chris tells us what life was like post-war with Dad.
Interviewer Helen Meyer
Photo description
HMAS Shropshire 1944. Shells for the main 8″ guns of HMAS Shropshire are manhandled into one of the ship's magazines.  (Naval Historical Collection AWM P00444068. Copyright expired).