Josh – AAFC Civilian Staff Member HQ 6 Wing
Posted on: Mon 19 Feb 2018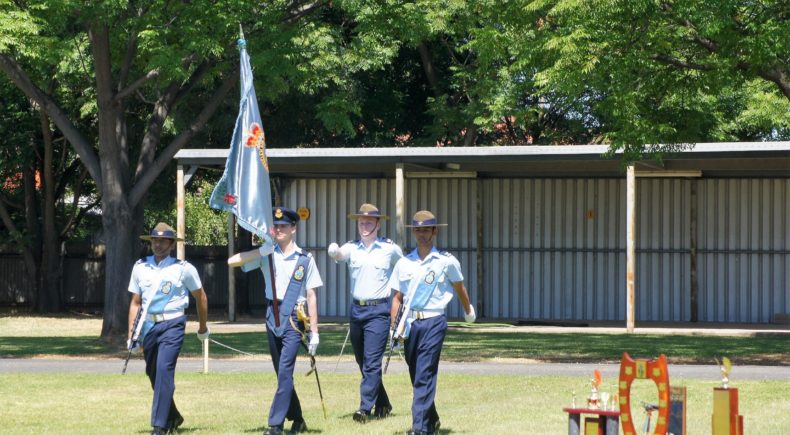 Having turned 20, Joshua (Josh) has reached the compulsory retirement age for Australian Air Force Cadets. After five years in uniform he's transitioned to become a civilian staff member with Headquarters 6 Wing. As a cadet, he attained the rank of Cadet Corporal, spent a year as an Acting Cadet Sergeant, and held various squadron roles and appointments – notably as Administration Officer throughout 2016 and 2017.
Josh gives us some insight into what has motivated him to continue his service.
Interviewer Helen Meyer
Photo:  Joshua (second from the right) as an Acting Cadet Sergeant, on parade on Saturday 10 December 2016 as Banner Warrant Officer escorting the Banner of No 6 Wing AAFC for the end of year ceremonial parade of No 604 Squadron, AAFC (Hampstead Barracks).
Image by Flying Officer (AAFC) Paul Rosenzweig and used with his permission.