Barry Mionnet: 20yrs in Armoured Corps
Posted on: Mon 5 Feb 2018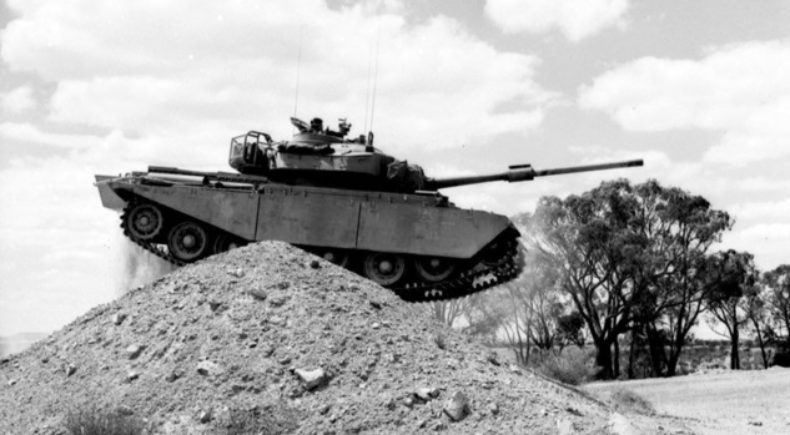 Barry chats about joining up, doing his recruit course at Kapooka, then off to Puckapunyal and the Armoured Centre, where his training began by learning to use a crash gearbox on a Chevy Blitz truck in preparation for training on Centurion Tanks.
Barry's 20 year Army career also saw him posted to the war in Vietnam.
Interviewer Helen Meyer
Photo: Courtesy of Australian War Memorial (copyright expired)
13.12.1967  A Squadron of the 1st Armoured Corps will be going to Vietnam shortly with a number of Centurion tanks. This will be the first time the Armoured Corps have used tanks since World War 2. The picture shows a Centurion tank going over a `knife edge' during tactical manoeuvres on exercise. The exercise was held on the Puckapunyal range, an area of approximately eight square miles.