Art auction for APY dialysis centre
Posted on: Tue 10 Oct 2017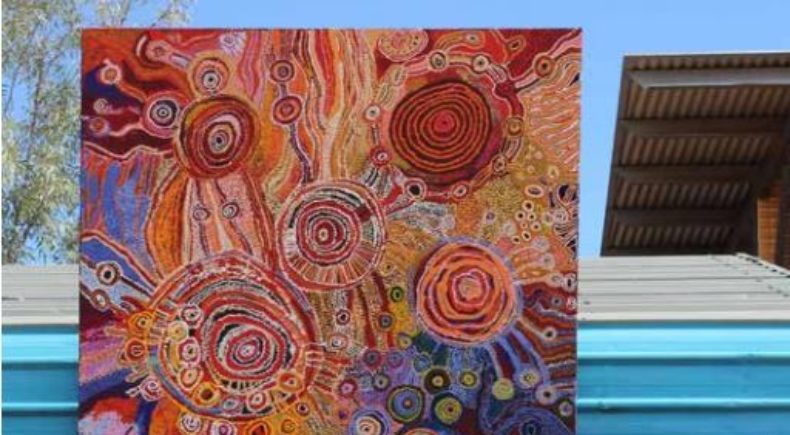 In this Anangu Lands Paper Tracker radio show, we talk with Sarah Brown, the Chief Executive Officer of Western Desert Nganampa Walytja Palyantjaku Tjutaku, also called the Purple House.
The Purple House provides renal dialysis services across remote communities in Central Australia and plans are underway for them to set up a dialysis centre in Ernabella/Pukatja Anangu community on the APY Lands.
We chat with Sarah to find out how the plans are going for the dialysis centre in Ernabella Pukatja. We also ask her to tell us more about an exciting fundraising event that's happening in Adelaide during the Tarnanthi Festival, to raise money for running the dialysis centre for the first twelve months.
Artists from across the APY Lands have painted and donated their works for a fine art auction which is being held at Tandanya National Aboriginal Cultural Institute (253 Grenfell Street, Adelaide) on Sunday the 15th October from 12:30 – 3:30pm. You are invited to attend and to support the auction and see all the wonderful art on display. Please encourage your friends and family to support this exciting event.
To find out more and to look at the catalogue for the art auction, visit the Purple House website: https://www.westerndesertdialysis.com/   You can also contact them by phoning (08) 8953 6444 or emailing enquiries@wdnwpt.com.au