Kylie Stevenson: It wasn't much to ask for!
Posted on: Mon 10 May 2021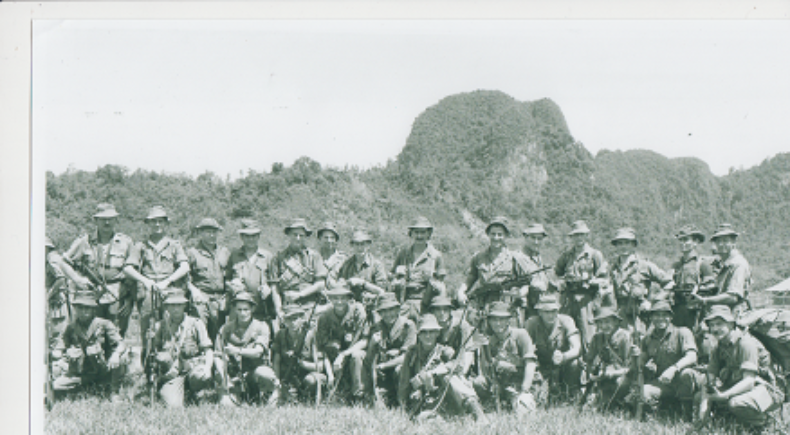 Kylie says they were ignored and pushed aside under a blanket of silence for well over 50 years. For their 55th anniversary they requested a 37.5mm x 26mm piece of real estate on an envelope. A tiny, sticky-backed, philatelic nod to their service. But bureaucratic inflexibility said NO! Time is running out for these ageing Veterans of a war that was never called a war. Its full details are still not widely known. She tells us that recognition is too late for her Grandfather who took the secrets to his grave, but not too late for those Australian Veterans of the Malaya/Indonesian confrontation who are still with us. Or for their families.
Photo: 6 Pl B Coy 3 RAR – end of Borneo operations 1965. Waiting at Bau Chopper Pad to fly out to RN Commando Carrier HMS Albion. Photo provided by Ken Matthews and used with permission.