NLMAs add live photographer award
Posted on: Tue 24 Jul 2018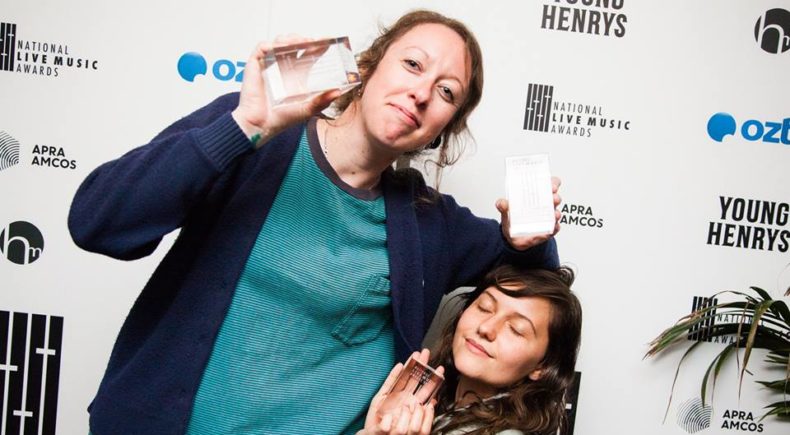 The 2018 National Live Music Awards (NLMAs) will include a new national category, Best Live Music Photographer in Australia, and photographers are encouraged to nominate now.
The award will recognise a photographer who, over the last 12 months, has shown themselves to be one of Australia's finest live music photographers, with nominees' works set to be displayed at selected NLMAs events on December 6, and the winner revealed at the Brisbane gala. To coincide with this new award, a number of photographers have joined the judging panel around Australia, helping ensure that the award will be decided on by photography peers.
Nominations close on August 15, and the process is completely free. Photographers will be asked to submit three photos from the last 12 months for consideration by the judges, though the award will take into consideration their entire body of work from the last 12 months.
Awards director Larry Heath said, "In industry feedback held after the 2017 event, one award we heard (repeatedly) should be added was one to recognise live music photography. After further consultation with the board, we're thrilled to be adding this to the list of awards handed out on December 6. We look forward to receiving submissions over the next few weeks and celebrate these ever important members of the live music industry."
Also, the Live Drummer of the Year award will be henceforth known as The Sheddy in memory of the late, great Iain Shedden who passed away last year. Iain was a supporter of the National Live Music Awards from its incarnation and the NLMAs was lucky enough to have Iain as a judge in the event's inaugural year. The placement of the award is due to the music journalist's other life as an acclaimed drummer, performing with the likes of The Jolt, The Saints, Snakes of Shake, Dog Trumpet and Summerhill.
Said Heath, "As a good friend to the awards, and to many of us involved in it, I'm humbled by the blessing of Iain's family in allowing us to permanently pay tribute to this great drummer, writer and human being. His absence is felt greatly by the industry, and all of us at the awards, and I'm honoured we're able to keep him as a part of it in this way. I like to think he would appreciate the gesture, though he definitely would have told everyone otherwise."
In addition to the above, venues, events and artists now have until August 15 to nominate themselves for consideration for the 2018 awards; an extension from the original August 1 closing date.
Nomations for all categories is available here: http://www.nlmas.com.au/apply/
The NLMAs are proudly supported by Radio Adelaide.