'Painfully' funny and seductive
Posted on: Sun 17 Mar 2019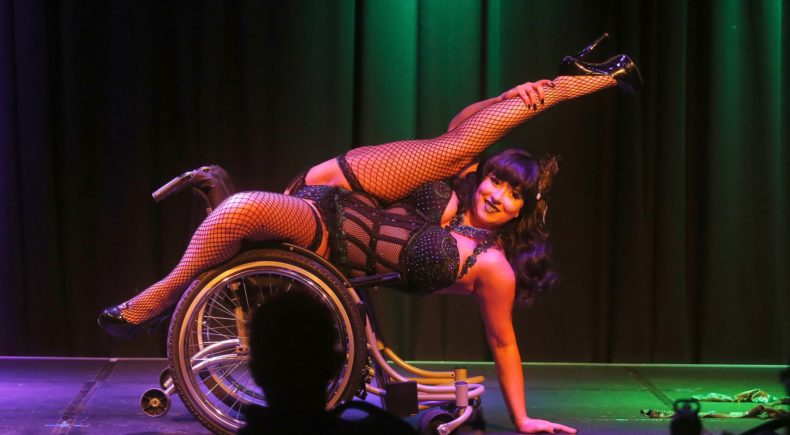 If you were thinking of watching a burlesque cabaret or comedy show at the Adelaide Fringe, the last thing anyone might've expected to see is chronic illness and disability being unflinchingly and outrageously depicted as sultry, sexy and sassy.
Singin' in the Pain: A Disability and Chronic Illness Cabaret goes way beyond stereotypical caricatures and exploitative tropes by celebrating the non-conformist form of the female body through singing, dancing, fan flicking and sharing personal stories of surviving ableism.
Diana Divine and 'Miss Disa-burly tease' Jacqueline Boxx (who hails from Baltimore in Maryland, USA) spoke to De-Stigmatised's Jarad about being welcomed and accepted by the burlesque community and subverting disability, female sexuality, body positivity and agonising physical pain through individualism.
Produced by Jarad McLoughlin
Photo credit: Tony Virgo